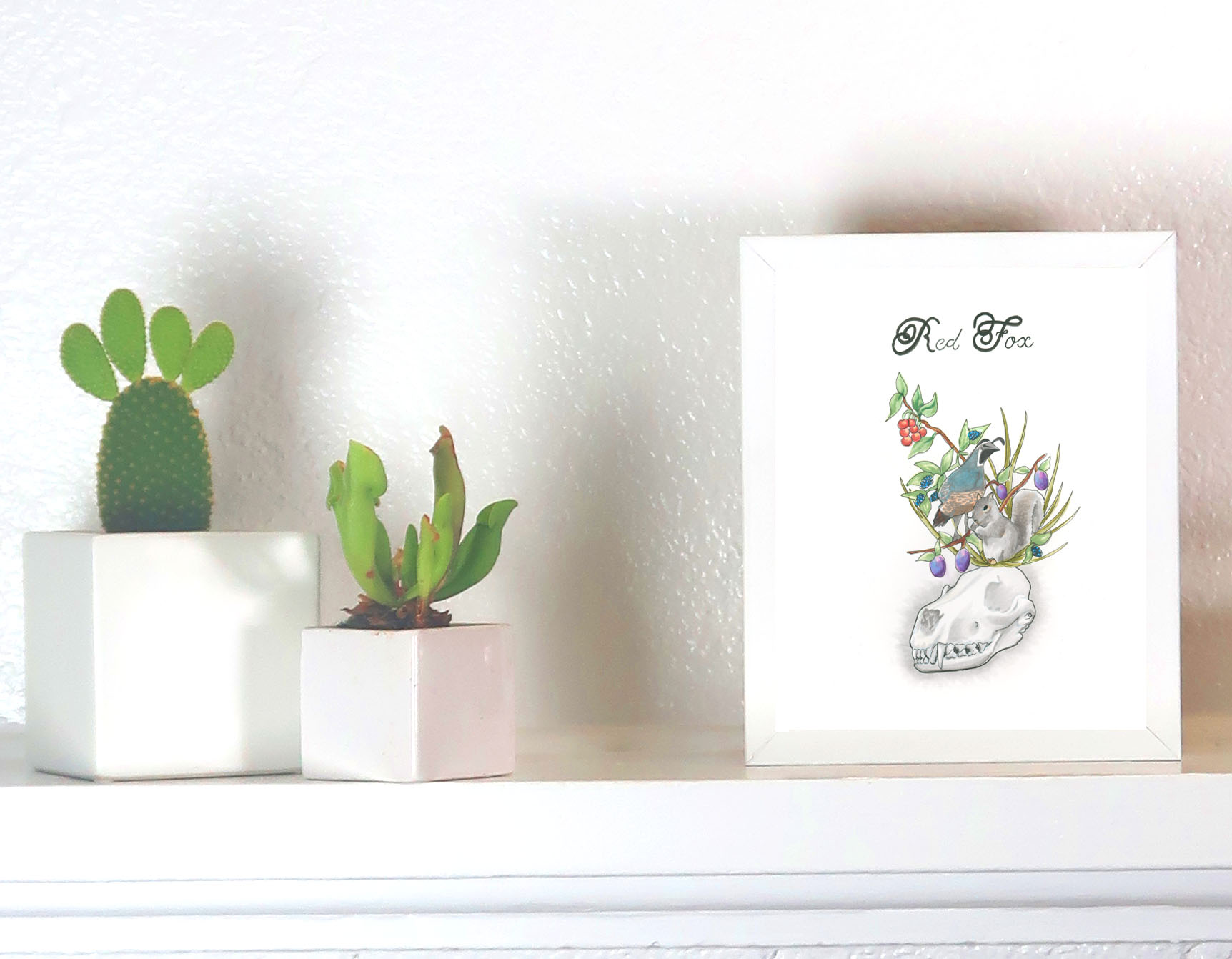 Red Fox Skull
Fine Art Giclee Print of Acrylic Painting on Cold Press Paper.
This high quality fine art Giclee print on Cold Press paper means you can be sure that the work will stay vivid. Perfect as a gift for a dog and/or beer lover.
Interested in commissioning your own portrait painting contact me for pricing.