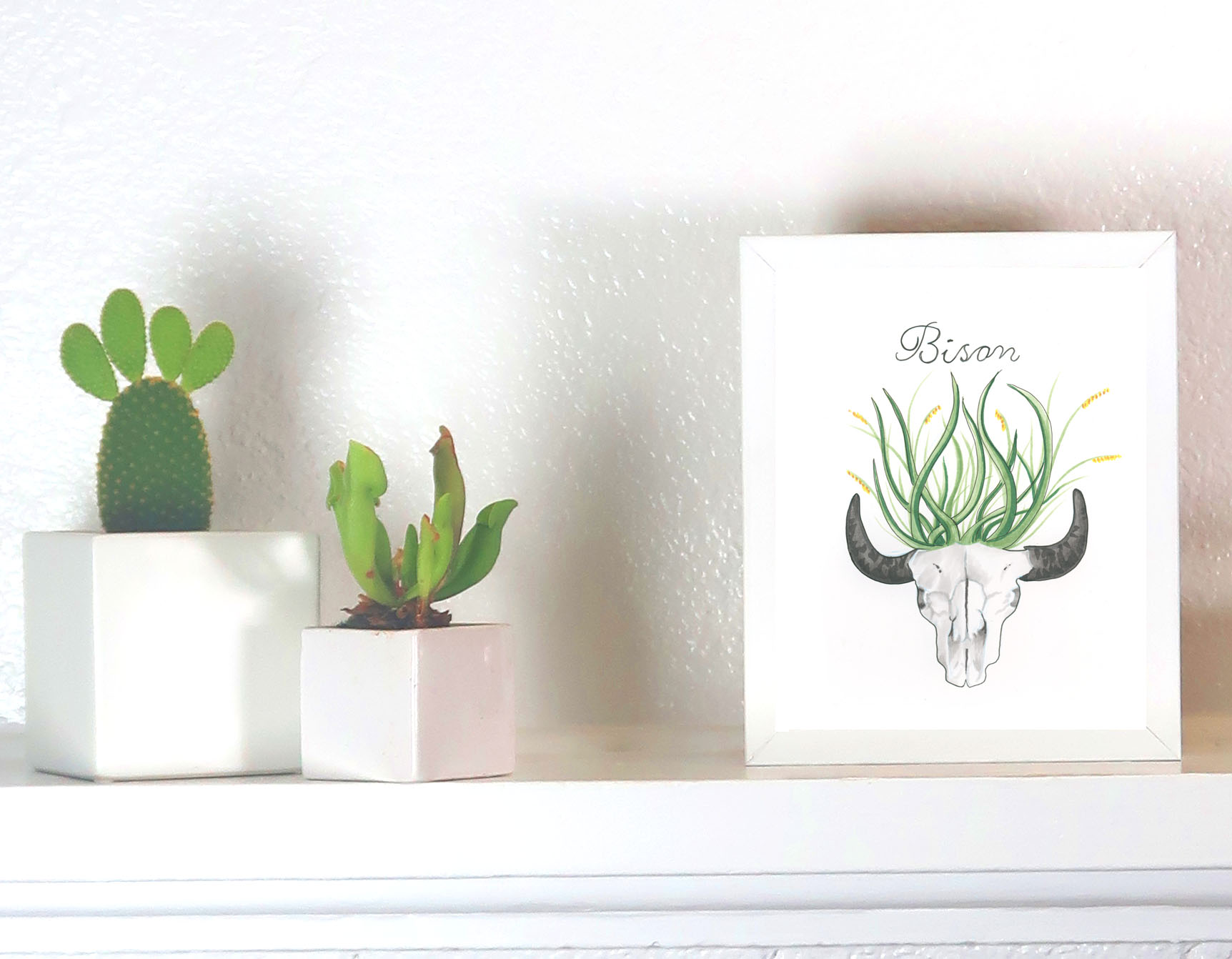 Bison Skull
This little Bison Skull features a headdress of its favorite meal.
Fine Art Giclee Print of Copic Drawing on Cold Press Paper.
I love painting skulls and this is apart of my headdress series. Copic markers are a fine art marker that allows for beautiful blends, transparent colors, and provides a unique effect hard to achieve in other mediums. This high quality fine art Giclee print on Cold Press paper is archival quality and will stay vivid.
Interested in commissioning your own Copic Skull drawing contact me for pricing.