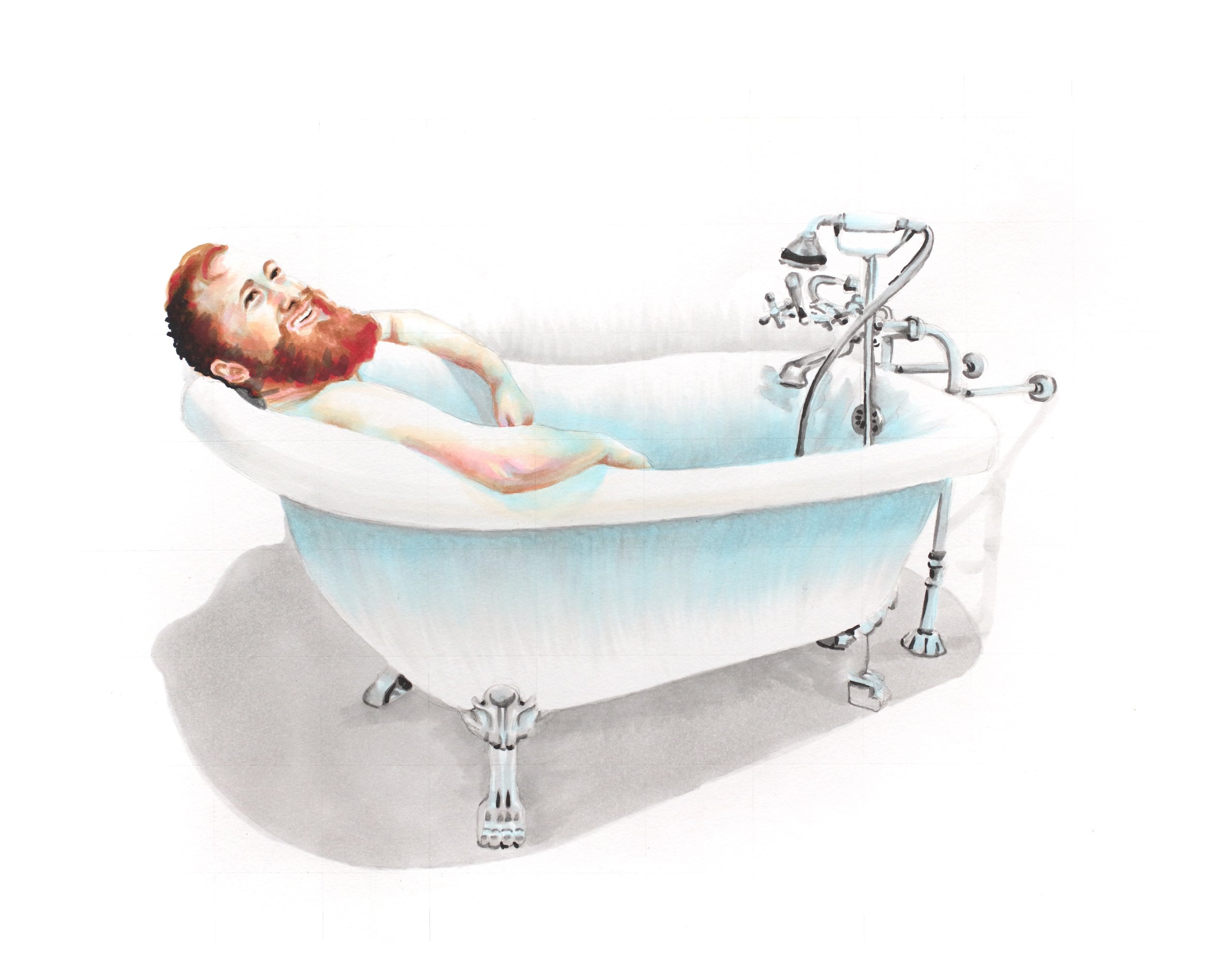 Beards and Baths
Beards and Baths is part of my Copic Portrait series.

Fine Art Giclee Print of Copic on Cold Press Paper.

I love painting people and this fun drawing has the best of both worlds, Baths and Beards! Copic markers are a fine art marker that allows for beautiful blends, transparent colors, and provides a unique effect hard to achieve in other mediums. This high quality fine art Giclee print on Cold Press Paper mean you can be sure that the work will stay vivid for decades.

Interested in commissioning your own Copic Portrait drawing contact me for pricing.